Some friends have been planning a trip to Hong Kong for later in October and I dragged my feet when it came to purchasing a ticket so now I am left trying to sort something out semi last minute. I started looking for a United reward and was able to book Portland-Houston-Taipei (3 days) Taipei-Singapore (2 days) then Hong Kong-Chicago-Portland. I will book a separate ticket from Singapore to Macau and then take the ferry over to Hong Kong to spend a few days there before heading home.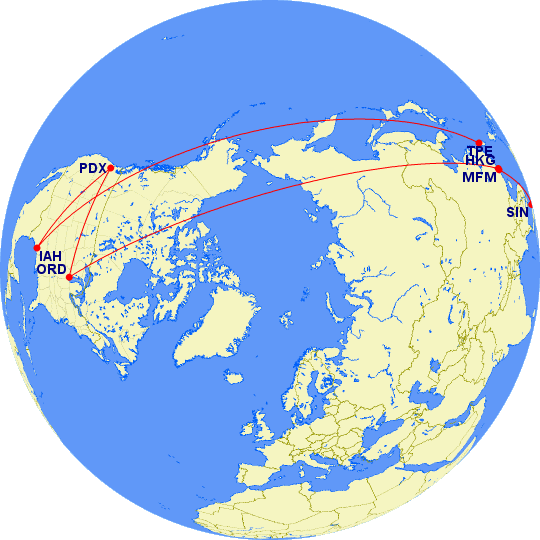 I do enjoy Singapore but I have visited before and was actually hoping to visit somewhere new. I looked and found space on a Taipei-Saigon flight. Excited, I started posting the details of my trip on Twitter and my excitement was quickly extinguished. Back in September the visa requirements for US citizens to enter Vietnam changed. The only visa now available is a 1-year multi-entry type. It costs $60 for the visa with a $135 "stamping" fee (that has to be paid in cash to the immigration officer in Vietnam). There is a way around this but it requires entering Vietnam via Phu Quoc island.
For me, $195 for a couple of days in Vietnam when I may not return in a calendar year is difficult for me to justify. I would love to visit Vietnam but with limited time, the cost is restrictive. So where should I go instead? Do I stick with Singapore? Head to Kuala Lumpur or Penang, Malaysia instead? Somewhere else?
If I do end up keeping the reward, I am pretty excited to try out EVA's Royal Laurel Class, which for Houston-Taipei would be on a Hello Kitty plane.