Delta Airlines announced that they would be rolling out new uniforms for 60,000 frontline employees. The new uniforms are for check-in and gate agents, flight attendants, and below the wing employees such as cargo and ramp staff.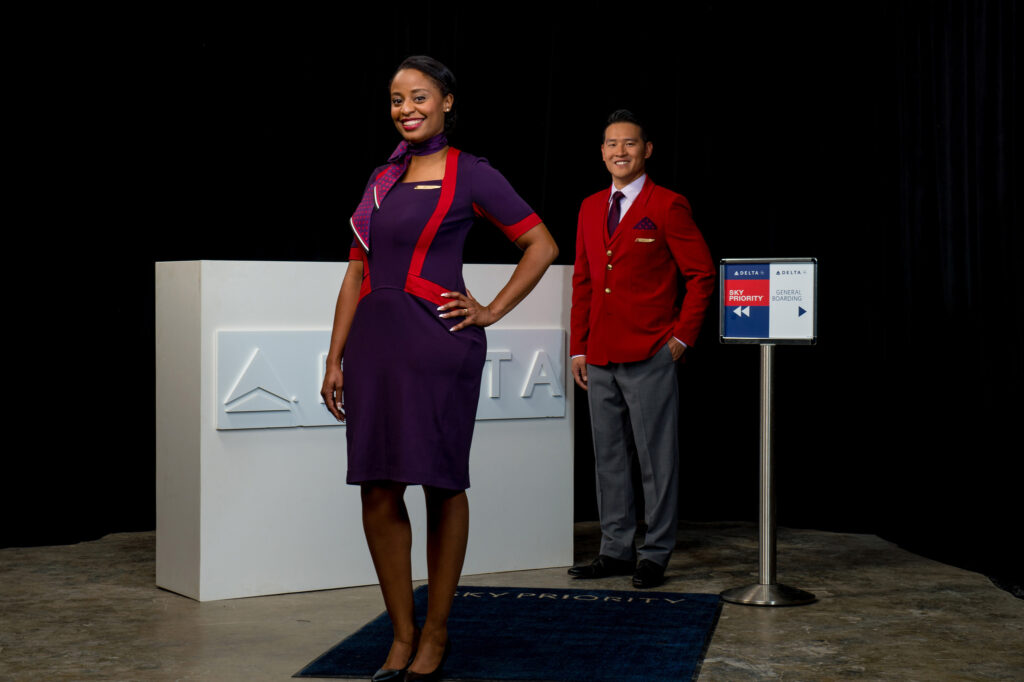 The uniforms have been described as "high class" and "elegant" by Delta and reporters. And yes, the uniforms are a very nice change, but the hype around them seems a little over the top. I think it gets to me because it simply seems like a distraction from the fact that travel on U.S. airlines in economy has become a rather bleak affair. It is an illusion of fancy in an industry that has become anything but; Basic economy fares and less legroom has become the norm. Yes, I know, fare prices are on the decline domestically, but that comes with the added expense of the ancillary fares, which airlines are attempting to increase.
I think the fancy new uniforms speak to a larger trend in modern consumerism. I don't mean to go existential but it feels like we're giving up what matters for what looks good, not just in airplane amenities but in everyday life. Maybe it is time to take a step back and realize that the substance of what we enjoy and cherish is more important than the window dressing.