Both United and American Airlines opened automated security lines at Chicago's O'Hare airport recently and they're pretty cool.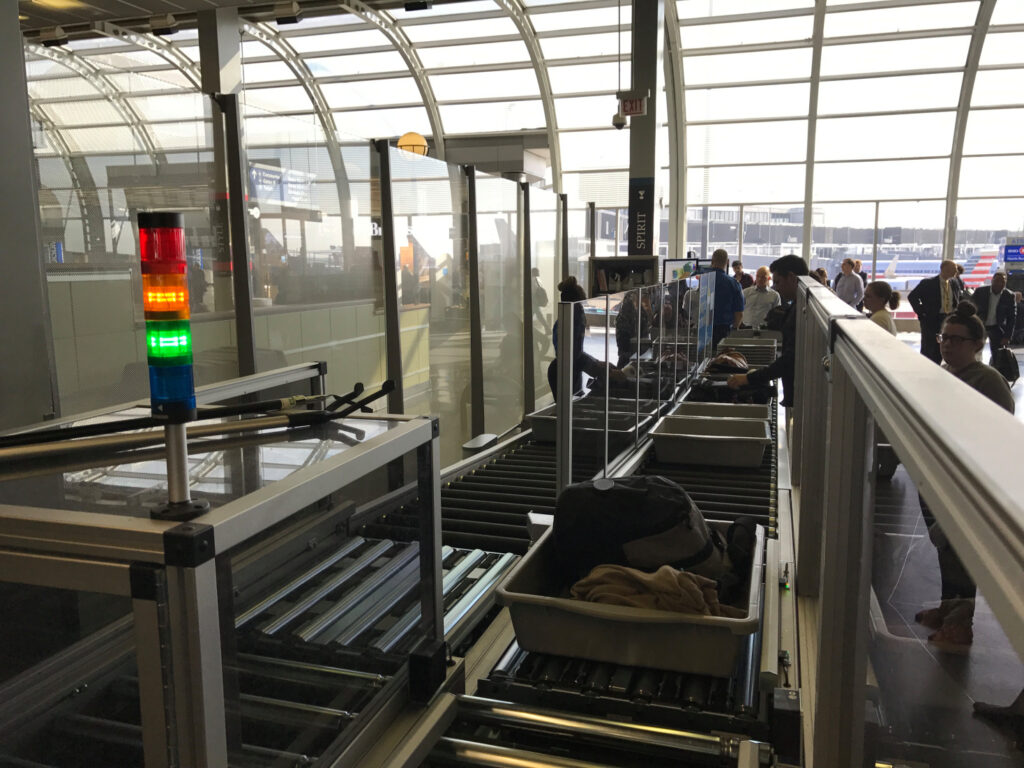 From United's press release:
The new lanes enable up to five customers to fill their individual bins simultaneously and move through the screening process quicker, even if TSA agents need to perform additional screening on a customer further up the queue. The lanes also utilize a parallel conveyor system that automatically returns empty bins to the front of the queue.
Both airlines claim that the new automated lanes will speed up the security process while still allowing a thorough search of bags.
The lanes themselves remind me a lot of the security lanes you see in Europe, where bins are provided and then moved through the line automatically, keeping people moving and filling the next available bin. Will be interesting to see how this goes at O'Hare and maybe we'll see expansion to other airports soon.