A couple of weeks ago I was on my way to Taipei and Hangzhou with Fozz. The goal was to fly United's last flight between Hangzhou and San Francisco. To do that, we planned to spend a day in Taipei first then head to Hangzhou, where we could transit without visa for another full day before flying back to the US.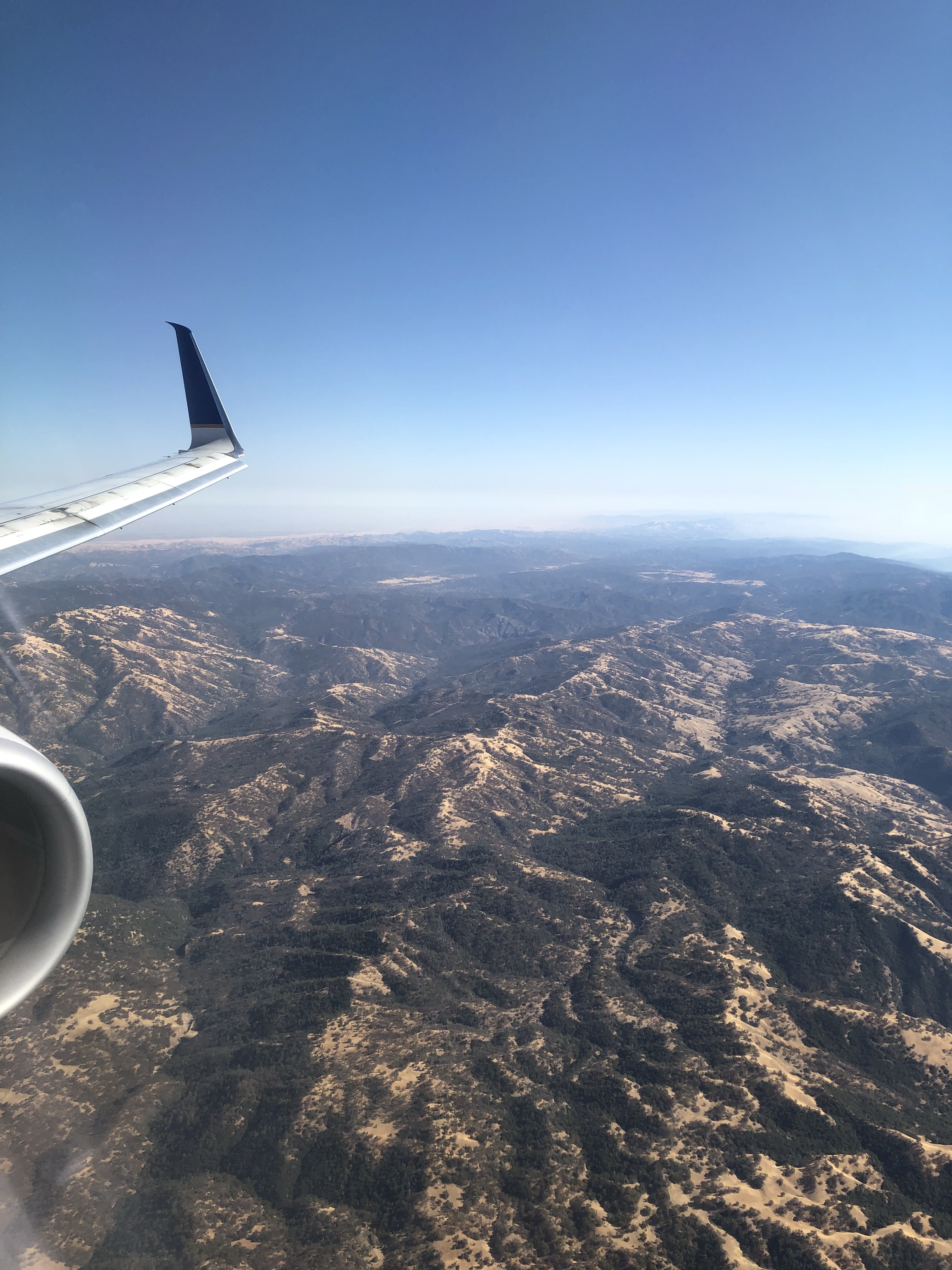 On Friday the 13th (very appropriate) I woke up at 7am to catch my Portland-San Francisco flight and saw we were delayed by 55 minutes. No big deal, I had almost two hours to connect. The Santa Rosa wildfires had caused issues the day before as I returned from Las Vegas via San Francisco as well and I figured everything would be delayed. When I got to the airport the delay was 1.5 hours and I decided to talk to one of the gate agents about my options. She stated that there was an EVA flight to Taipei that left at 5:50pm that I would still have plenty of time for so she "protected" me on it, leaving my original United flight in the record should I get to San Francisco in time to make that flight.
By the time I boarded the plane in Portland, our flight was 2.5 hours delayed and I knew there was no way I would make my original connection but I was confident in making the EVA flight and stayed on the plane. Landing in San Francisco was uneventful and as I chatted with Fozz on the phone, the plane to Taipei was still at the gate with the door open. I might just make it! But it wasn't to be. I arrived at the gate only to be sternly told that they were not taking anymore passengers. As I was told this, another person who was connecting was allowed to board. The only thing I can figure is that they had spoken to her previously or she was a standby passenger.
I still was not stressed, as I had an EVA flight confirmed, so I went to look for an EVA agent who could get me a boarding pass. Unfortunately, the EVA gate did not yet have an agent present and there was no one at the transfer desk. I also learned that both EVA's and Singapore's lounges at SFO had recently closed to make room for United's new Polaris lounge. This left me in a position where my only option was to exit security and go to EVA's ticket counter.
The agents at the EVA counter were very friendly and politely told me that they had no ticket for me and that I would need to talk to United to have them send the ticket over again. 45 minutes later and I was speaking with a United ticket agent who told me that the Portland agent should not have reissued the ticket the way she did and that it had been rejected by EVA. Due to the fires everything was full the next day but during this time Fozz had texted me to say that his plane was returning to the gate. The thought popped into my head that I might just be able to get back on that flight…
An aside, I still do not know why the United ticket agent at SFO did not offer to reissue a coach ticket on EVA. The original ticket was coach that was upgraded via a GPU, so my expectation was that she would at least offer coach on EVA. Maybe EVA was sold out in the back cabin due to the fires and misconnects?
Anyway, I went back through security using my original SFO-Taipei boarding pass and met Fozz at the gate. We asked an agent to relist me for the flight and she told us she could only do it after they had boarded, so we waited.
To make a long story short, the offer was to put me in coach in a middle seat (rather than downgrade the passenger they had upgraded into my seat) or to perform a carry over/carry back, essentially a trip-in-vain. At this point I was super tired and decided to just head back to Portland. Fozz was in agreement and decided to trip-in-vain as well.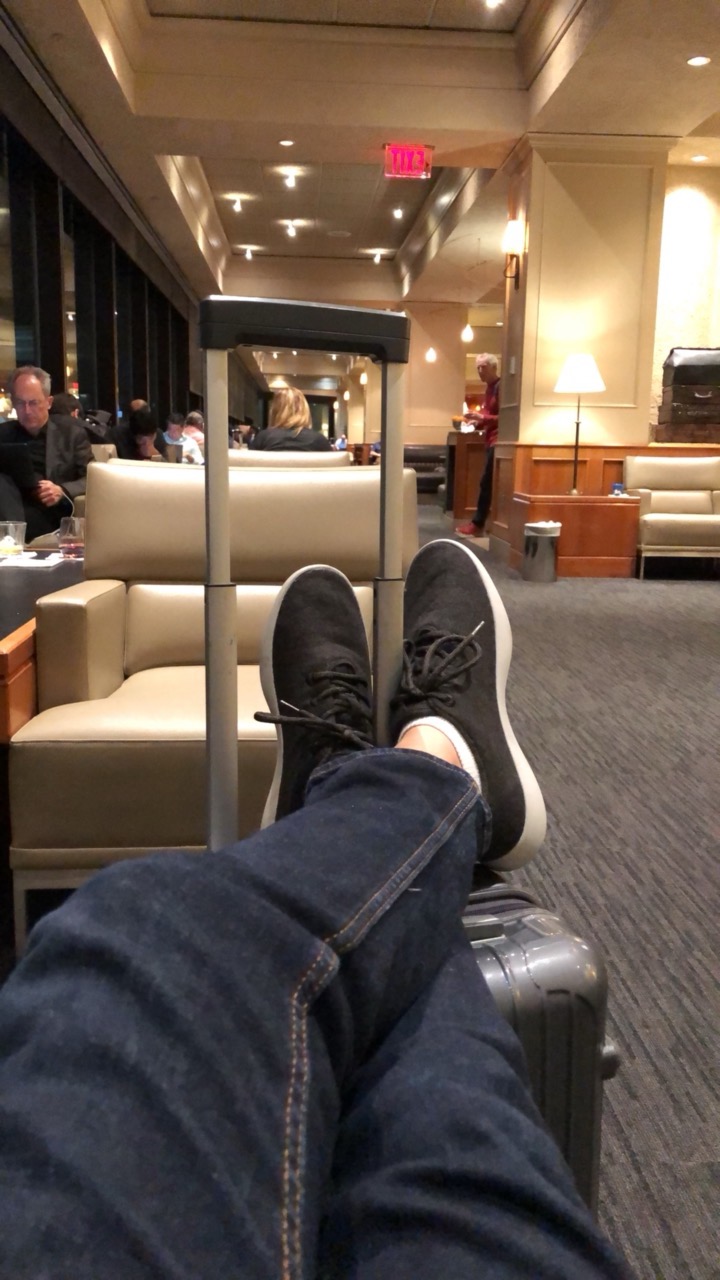 I eventually made it back to Portland at midnight after dealing with multiple agents to get the tickets properly notated and reissued. It was a mess getting home, but in my mind, was the right decision. The Taipei flight landed nearly six hours late and would have completely burned our time in the city as we would have spent most of that getting to the hotel and back to the airport. I was bummed to miss the last Hangzhou-San Francisco flight, but at least I got an interesting blog post out of it.
If you'd like to hear more, Fozz and I recorded a Dots, Lines and Destinations episode about it.