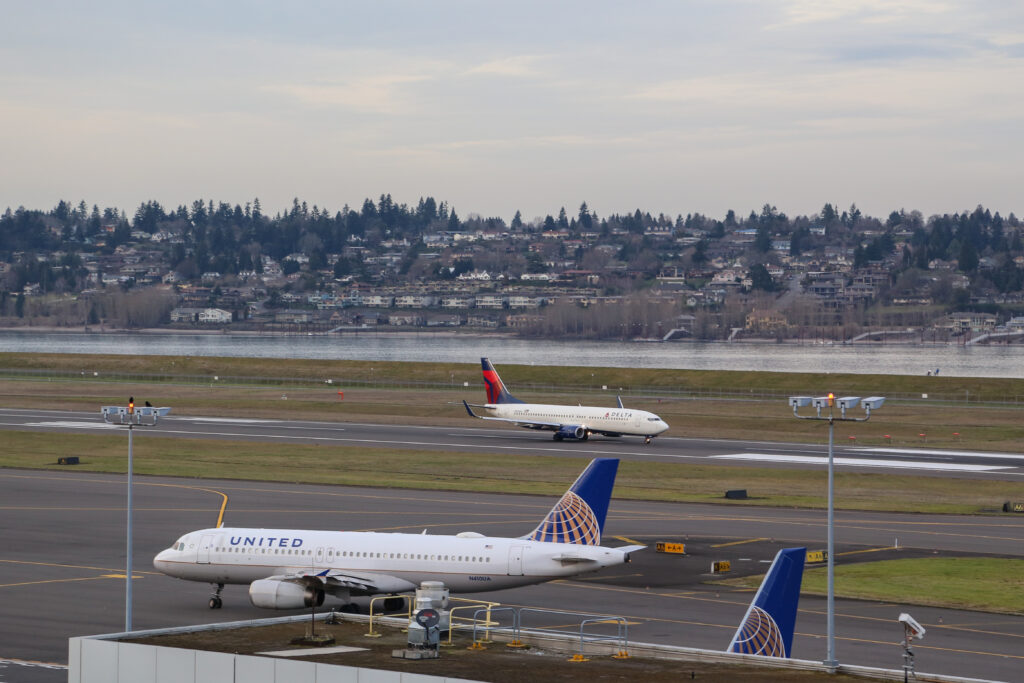 Scott McCartney for the Wall Street Journal:
The big three U.S. airlines—American, Delta and United—match each other more closely than ever. The three were created from the merger of six large airlines over the past eight years and now each has the profits to spend upgrading its product. They're all intent on not letting one rival gain a cost or product advantage.
[…]
Airlines say the similarities just mean they are all coming to the same conclusions about what customers are willing to pay for and what they aren't. "The market dictates what your product will look like,'' says Brian Znotins, United's vice president of network.
Three mergers later and we are just now figuring out that the three remaining major U.S. carriers are basically copying each other. The "race to the bottom" language is appropriate at times but really the carriers are simply competing for the passengers who do not necessarily care who they fly. With the low cost carriers like Spirit and Frontier offering a no-frills experience, the majors are happy to follow suit and charge for the privilege of more legroom or early boarding. The majority of passengers simply want the lowest fare available that fits their schedule, add to that analysts who want to see profits, and you have what is driving airline decisions.
Remember, they are reporting record profits, all while customer complaints increase. The result is a form of collusion by following. The airlines are not meeting in back rooms to decide what amenity should be cut next, instead they just wait for one to cut an amenity and then follow suit. The latest way of trying to compete with low cost carriers like Spirit and Frontier is the basic economy fare. Delta, American, and United are all working to offer a fare that has zero perks, including no pre-reserved seat assignment and no mileage earning. These fares are not necessarily cheaper than fares of the past, but when you compare them to fares that do earn miles they appear cheaper.
This is not a trend that will be changing anytime soon. With new low cost airlines like Norwegian entering the U.S. longhaul market, the reduction of amenities on the three major airlines while charging for perks will continue. It will take a spike in oil prices along with a reduction in travel before anything changes.