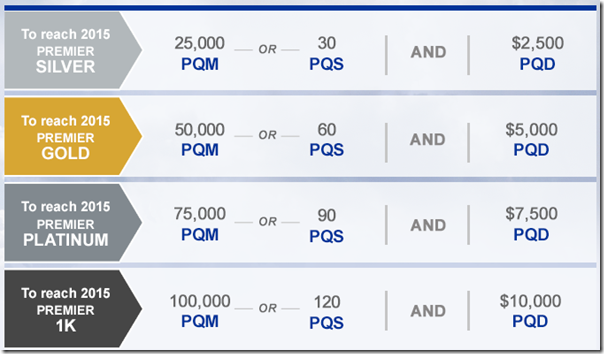 This is the future of Premier qualification on United Airlines. Starting in 2014, revenue, along with miles flown, will go into the calculus for qualification for the various elite levels. There are some stipulations regarding credit cards and spending on those cards; The MileagePlus updates site has a lot more detail.
The key takeaways are:
Without credit card spend, Premier status will cost $.10/mile
1K cannot be reached with credit card spend
You can earn Premier Qualifying Dollars on partner airlines as long as the ticket is issued on United (016) ticket stock
Fuel surcharges and Economy Plus purchases count for Premier Qualifying Dollars
With work travel it is fairly easy to reach the spend thresholds but if doing purely leisure travel, the Premier 1K level becomes much more difficult to reach. I see where United is coming from on this and though it means I may not make 1K ever again, I think it is the inevitable direction for the U.S. airline industry to move toward.