United First – Domestic Breakfast
I was lucky enough to be upgraded on Monday morning between Houston and New York-La Guardia. Breakfast options were cereal (Honey Nut Cheerios) and an omelet, broccoli cheese potato, and sausage. Both options came with strawberry yogurt and fruit.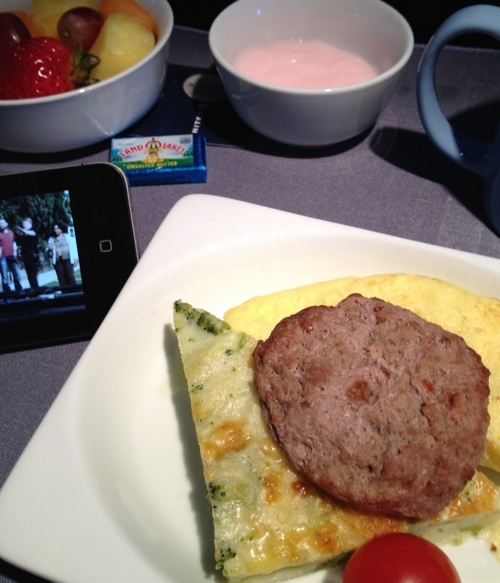 I would love to see United spend a little more money to provide a better fruit selection. Right now it's mostly pineapple and melon, with a few grapes and a single (or in this case a half) strawberry. Give me some raspberries, bananas, etc. It is a little change, but would definitely make the breakfast more interesting.